Since our establishment in 2004, Scopione has been a trusted provider of top-of-the-line carbon fiber auto parts to our clients. Our commitment to providing the highest quality products and unparalleled customer service has earned us a reputation as a leader in the industry. We take pride in the fact that the satisfaction of each and every customer is of utmost importance to us. At Scopione, we understand that our reputation is only as good as our last customer, which is why we consistently strive to exceed expectations and provide an exceptional experience to all of our clients.
Our extensive range of exceptional and luxurious carbon fiber auto parts are the best on the market, and we are dedicated to making sure that our clients have access to the most innovative and advanced products available. Whether you are looking to improve the performance or enhance the appearance of your vehicle, Scopione has the parts that you need. So, if you are looking for the best in after-market carbon fiber auto parts, look no further than ScopioneCarbon. Let us show you why more people than ever are choosing us to meet their needs and exceed their expectations.

100% Satisfaction Guarantee – At Scopione, our ultimate goal is to make our customers happy. We believe that when our customers are satisfied, they will share their positive experience with their friends and family, resulting in referral business and a long-term relationship for both parties. However, we understand that issues can arise, and we want our customers to know that we are here to help. If for any reason you are not completely happy with your purchase, the service you received, or anything else, please contact us directly. We are committed to resolving any issues and ensuring that every customer is completely satisfied with their experience.
We recognize that each customer and situation is unique, and our dedicated team is here to assist you in the best way possible. Our guarantees are designed to provide peace of mind, allowing you to buy with confidence, knowing that you are protected. At Scopione, we value our customers and aim to provide exceptional products and services. So, please don't hesitate to reach out to us if you have any concerns or questions. We are always happy to help!
Quality and Service Guarantee
At Scopione, we are committed to providing quality auto parts that exceed our customers' expectations. This is why we only work with the best suppliers of raw materials in the aftermarket automotive industry, ensuring that our products are crafted from the finest carbon fiber materials available. Our dedication to quality means that Scopione products are not only the lightest on the market, but also the most damage-resistant.
To ensure that you are completely satisfied with our products, we offer a return policy that guarantees your money back in the unlikely event that any of our items are deemed defective. We stand behind the quality of our products and are committed to providing exceptional customer service to all of our customers.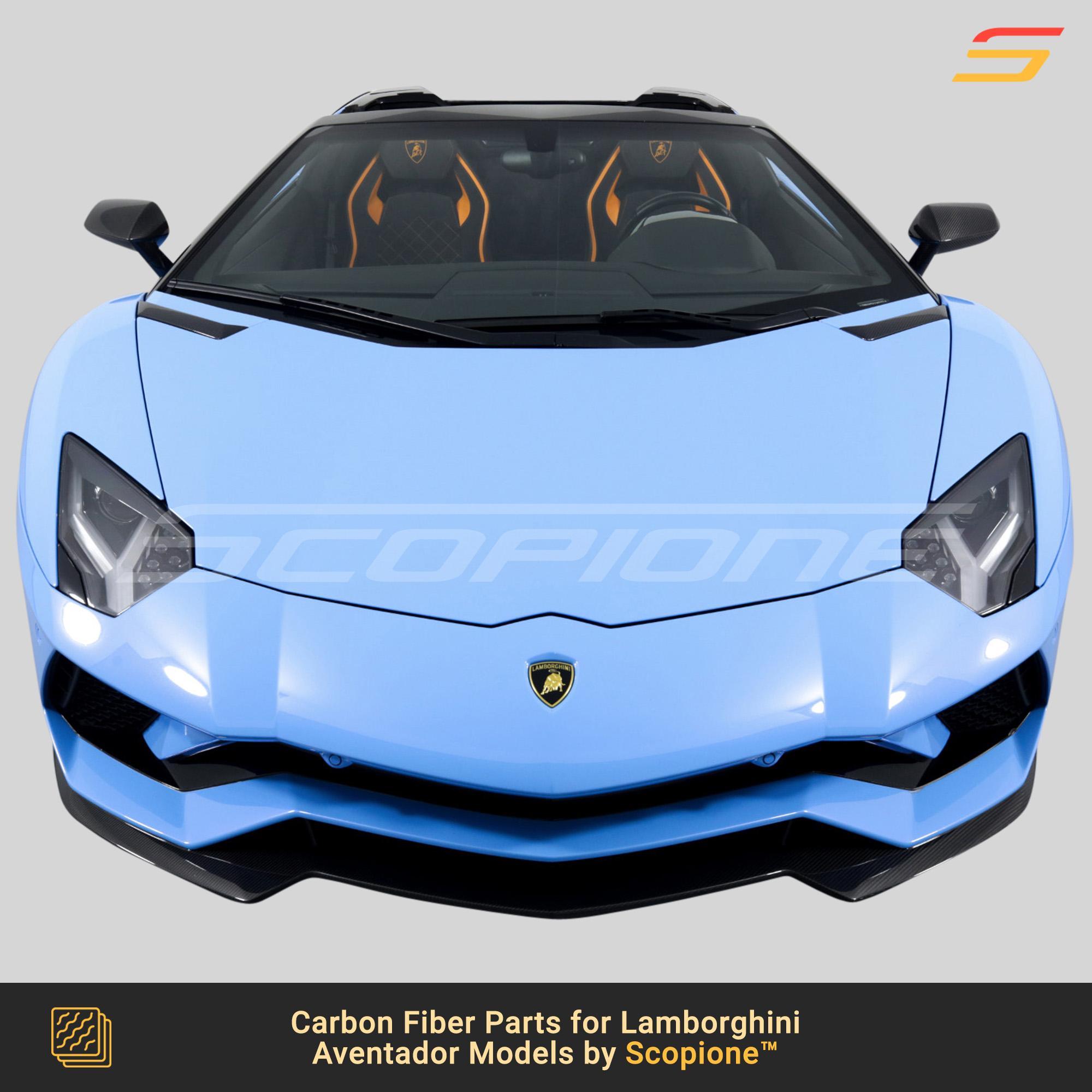 Our goal is to provide you with the best auto parts available, and we take great pride in the quality of our craftsmanship. Our courteous and knowledgeable staff are always ready to answer your questions and assist you in finding the perfect parts for your vehicle. We believe that our reputation is only as good as the service we provide to every single customer. We are dedicated to constantly learning and improving our skills in order to give you an exceptional experience, time and time again. Our team of professionals is constantly researching and learning the latest technologies to serve you better and provide you with the highest level of customer service.
We take pride in our rigorous quality control process, which ensures that all parts are thoroughly inspected both during manufacturing and prior to shipping. For optimal results, we strongly recommend that customers seek the assistance of a local body or collision shop when installing our products. These professionals have the necessary experience and expertise to install the parts properly and ensure that they function as intended.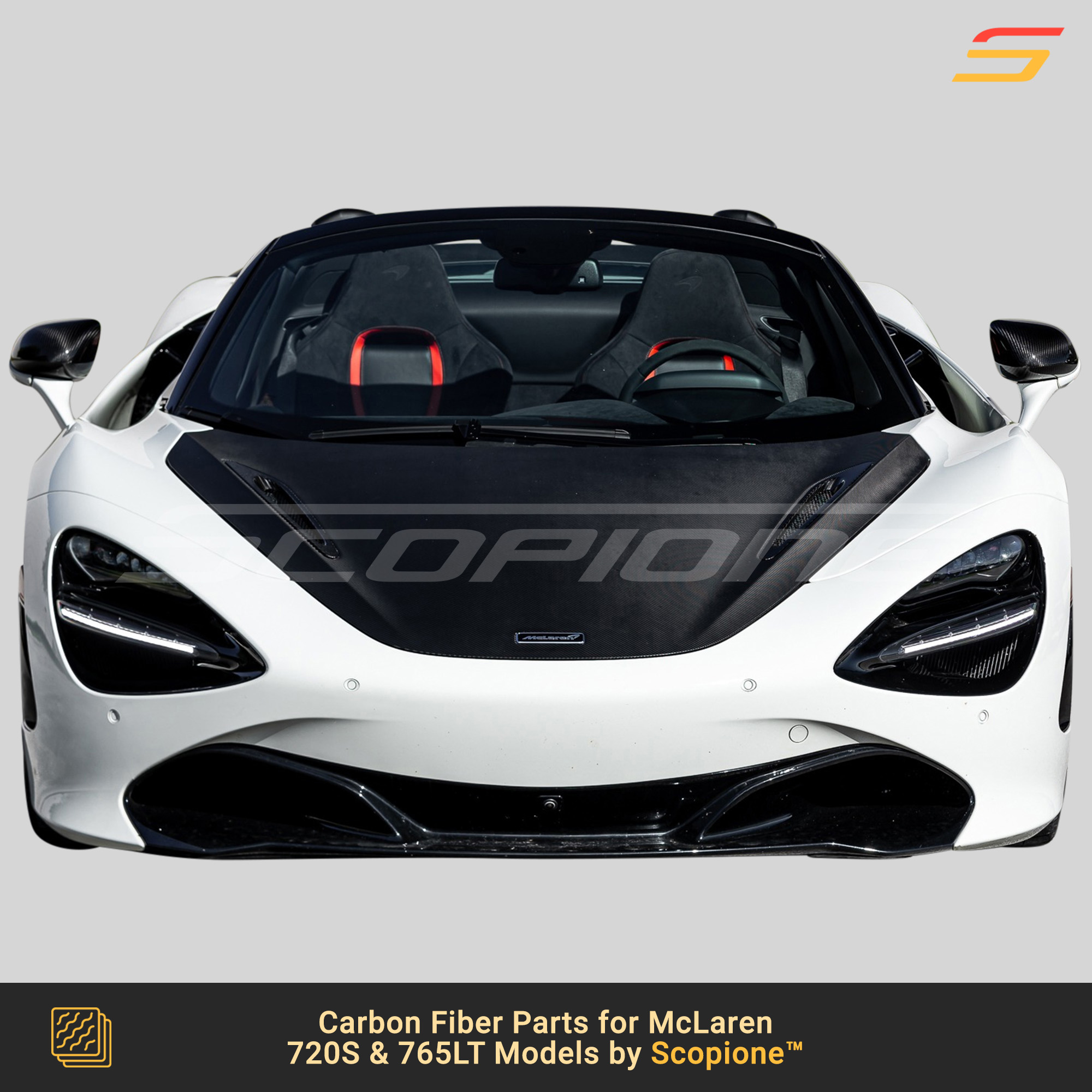 In some cases, a knowledgeable car audio or alarm installation shop may also be able to assist with installation, especially if no painting is required. However, we advise customers to avoid large dealerships and big service centers, as these corporate entities are often not experienced in installing aftermarket parts such as those offered by Scopione.
While our aftermarket parts are tailored for specific vehicles, it's important to note that they may not be of OEM quality for every car. By purchasing parts from us, customers acknowledge this truth about automotive aftermarket parts. We want all of our customers to have a positive experience when modding their vehicles, and we hope that our products help them achieve their desired results.
We are passionate about providing true professional service to our customers, and we believe that our reputation speaks for itself. We want you to experience the Scopione difference, and we look forward to serving you with the highest quality auto parts and exceptional customer service.
Shipping and Returns Guarantee
At Scopione, we understand that getting your order to you quickly and affordably is of utmost importance. That's why we offer worldwide shipping and strive to make the checkout process as transparent as possible. During checkout, you will be able to view the final shipping and handling charges, and once your order is complete, you will receive an Order Confirmation notice via email. Please keep in mind that shipping times and available methods may vary based on your geographic location.
We take great care in packaging each item to ensure that it arrives to you in perfect condition. In the unlikely event that you receive a defective carbon fiber part, we will gladly exchange it for a new one. We also understand that damages can occur during shipping, and we will work with the shipping carrier to file an insurance claim and provide you with a replacement item at no additional cost.
At Scopione, we want you to feel confident in your purchase, which is why we offer a 100% Satisfaction Guarantee. If for any reason you are not satisfied with your order, we are always here to help and provide support. Even after your order has shipped, our return policy ensures that you can purchase from us with confidence, knowing that we will do everything we can to make things right.
We understand that purchasing automotive parts can be a significant investment, and we want to make the process as stress-free as possible. For more information on our shipping and returns policies, please visit our Shipping and Returns page. At Scopione, we are committed to providing exceptional service and high-quality products, and we look forward to serving you.
Warranty Guarantee
At Scopione, we take pride in our commitment to providing high-quality products. We guarantee that our products are free from defects in both workmanship and materials. To ensure that we maintain our high standards, we test fit all of our carbon fiber parts before making them available for sale.
We offer a limited clear coat warranty that lasts for six to twelve months. During the warranty period, we agree to repair any defects in material or workmanship or replace the product with a new, repaired, or refurbished one of equal value, subject to verification of the defect or malfunction. We are confident that our products are among the best in the aero-styling automotive market in terms of fitting and quality. For more information, please refer to our Terms and Conditions page.
**IMPORTANT: By law, a dealership is not allowed to void a warranty based upon having aftermarket parts installed on a car. When you add an aftermarket part to the car, the aftermarket part will void the warranty of ONLY the stock part it is replacing.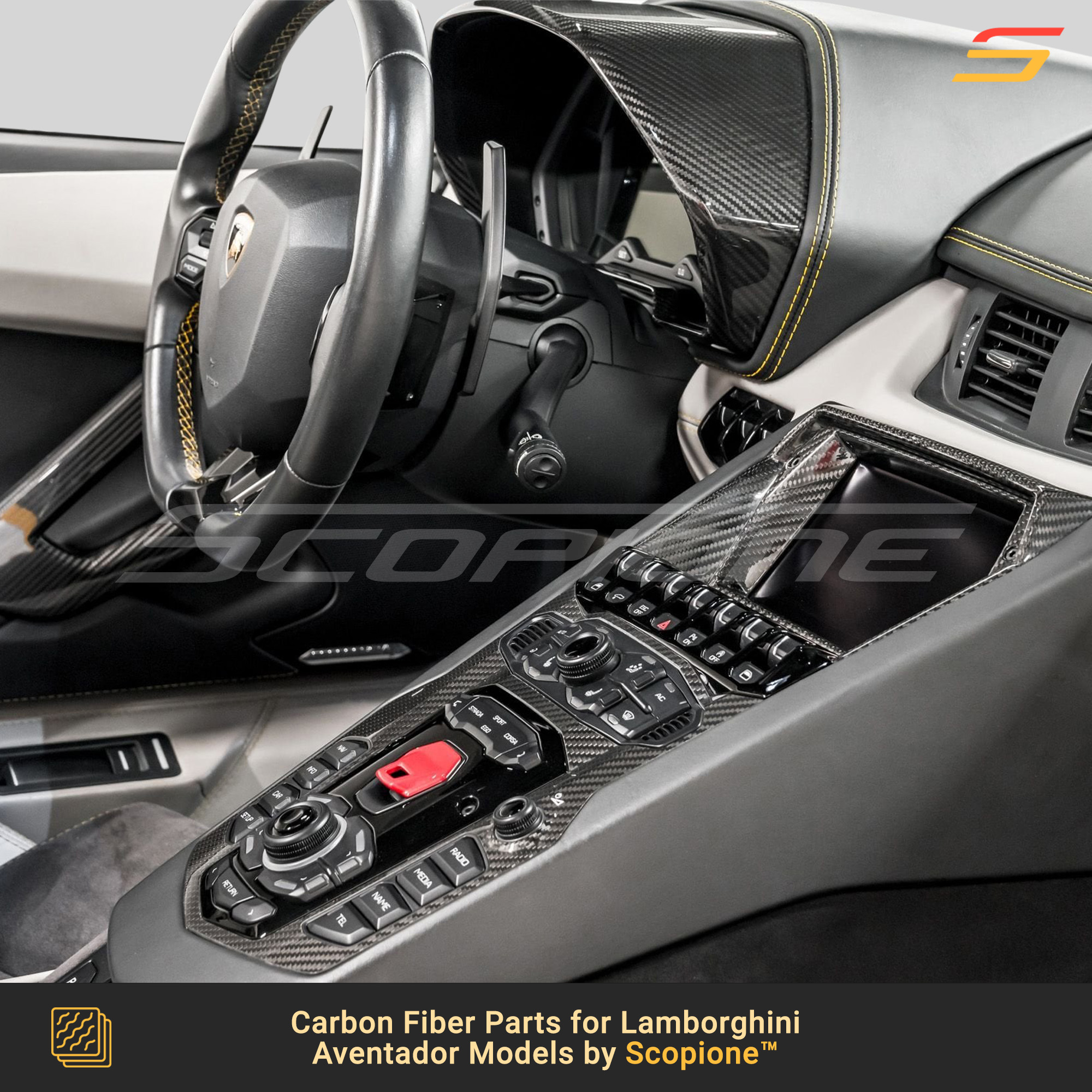 In a Consumer Alert issued by the Federal Trade Commission (FTC), the agency confirmed that "The Magnuson-Moss Warranty Act makes it illegal for companies to void your warranty or deny coverage under the warranty simply because you used an aftermarket part." The alert outlines key provisions in the law that provides protections to car owners. As defined by the FTC, an 'aftermarket' part is a part made by a company other than the vehicle manufacturer or the original equipment manufacturer." "The FTC's reference to aftermarket parts is equally applicable to specialty parts," said Russ Deane, SEMA's General Counsel. "Under the Magnuson-Moss Warranty Act, the warranty cannot be conditioned to a specific brand of parts, services or vehicle modifications unless those parts or services are provided free of charge." The alert notes that a consumer has the right to patronize independent retail stores and repair shops for parts and service without fear of voiding the new car warranty. The dealer/vehicle manufacturer has the right to deny a warranty repair but they must demonstrate that the aftermarket part caused the problem. The warranty remains in effect for all other covered parts. The FTC car warranty information can be viewed using this link: Auto Warranties and Routine Maintenance.
The alert was issued in response to an FTC complaint filed by the Automotive Aftermarket Industry Association (AAIA), Automotive Oil Change Association (AOCA) and the Tire Industry Association (TIA).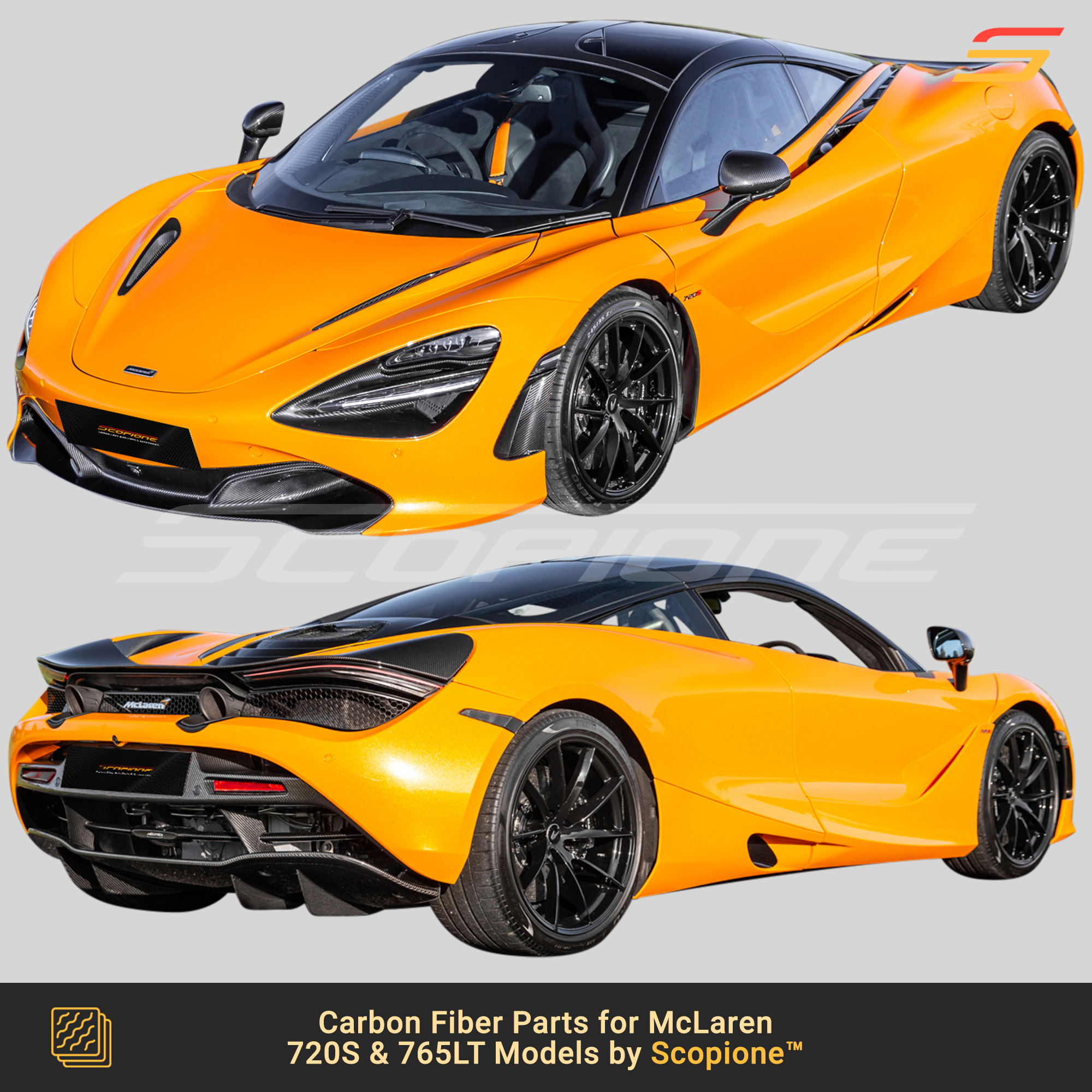 Custom Orders
We offer a wide range of high-quality, authentic Scopione carbon fiber parts that can be custom made to order in various styles. This gives you the flexibility to get a carbon fiber part built precisely for your vehicle. To learn more about the options available, feel free to contact us.
Shipping Information: Since custom parts from ScopioneCarbon are made-to-order, they require additional lead time for manufacturing. Although most orders are completed, shipped, and received within 8-10 weeks, the turnaround time may occasionally be 12-16 weeks. We do not offer rush orders.
Payment Information: To place an order for any custom part from Scopione, a down payment is required. The amount of the down payment will vary depending on the cost and type of part ordered. Typically, the initial payment will be between 50% and 100% of the retail price. The deposit is non-negotiable and non-refundable. Manufacturing of your custom part will not begin until the down payment has cleared.
Prices and Fees: Custom orders often involve additional fees beyond the retail selling price of the part as listed on Scopione.com. These fees cover customizations for color, weave patterns, and other modifications to standard parts. The cost of these fees ranges from 15% to 40% of the selling price and is determined by the labor required to make the modifications, the cost and amount of materials needed.
---
---