Scopione is a leading brand in the automotive industry, offering high-quality carbon fiber parts and accessories for various luxury and exotic car models. Our Audi R8 Picture Gallery is an impressive collection of stunning images showcasing the Scopione carbon fiber upgrades available for the Audi R8. The gallery features images of the Audi R8 in different colors and angles, highlighting the sleek and sporty design of the vehicle. The carbon fiber parts and accessories, including front lips, rear diffusers, side skirts, mirror covers, and more, are prominently displayed in the photos. Each picture is carefully shot to showcase the fine details of the carbon fiber parts, highlighting the quality and craftsmanship of Scopione's products.
Whether you are an Audi R8 owner looking to upgrade your vehicle or a car enthusiast who appreciates the beauty of high-quality carbon fiber parts, Scopione's Audi R8 Picture Gallery is a must-see. It provides an immersive visual experience that allows you to appreciate the beauty and performance of the Audi R8, enhanced by Scopione's top-of-the-line carbon fiber upgrades.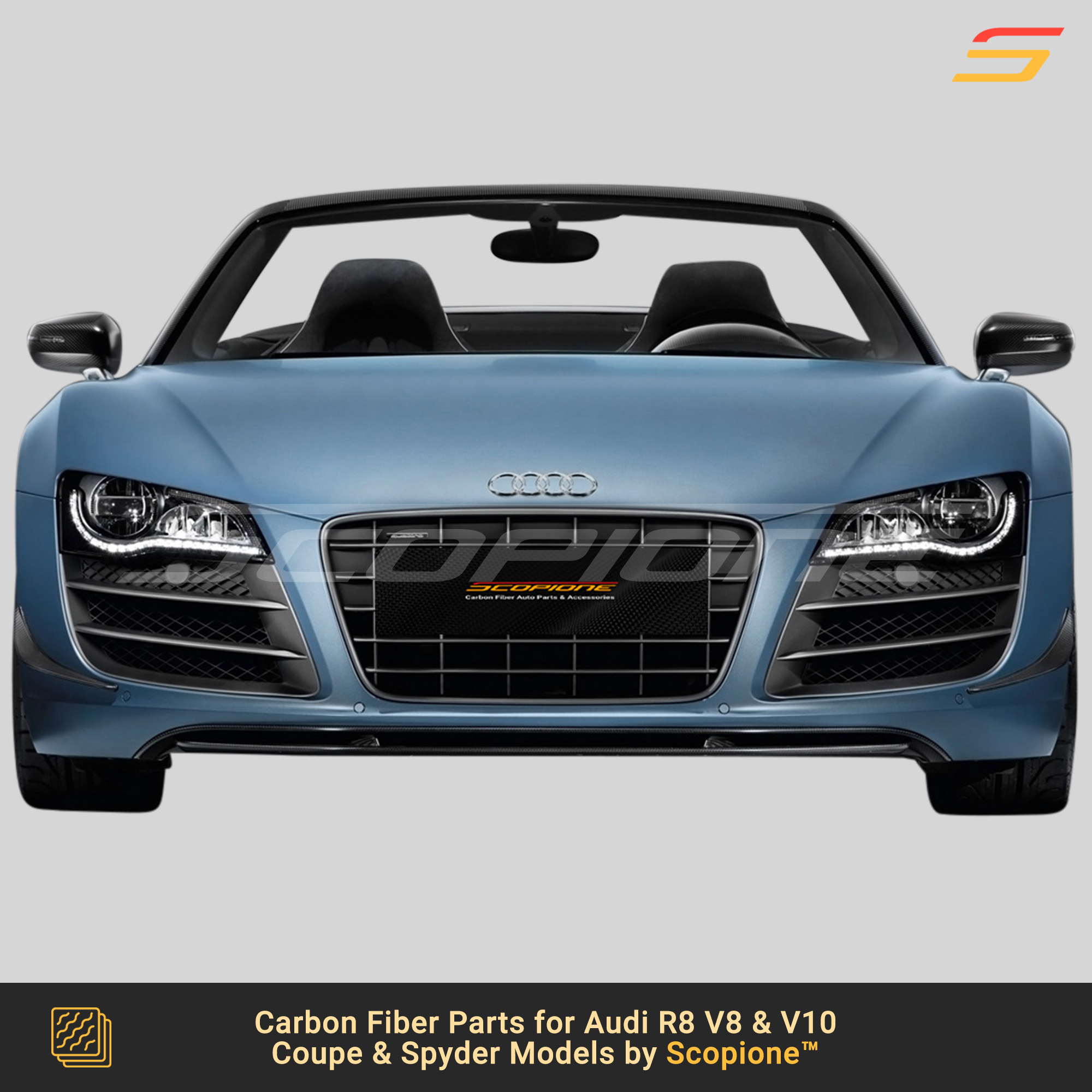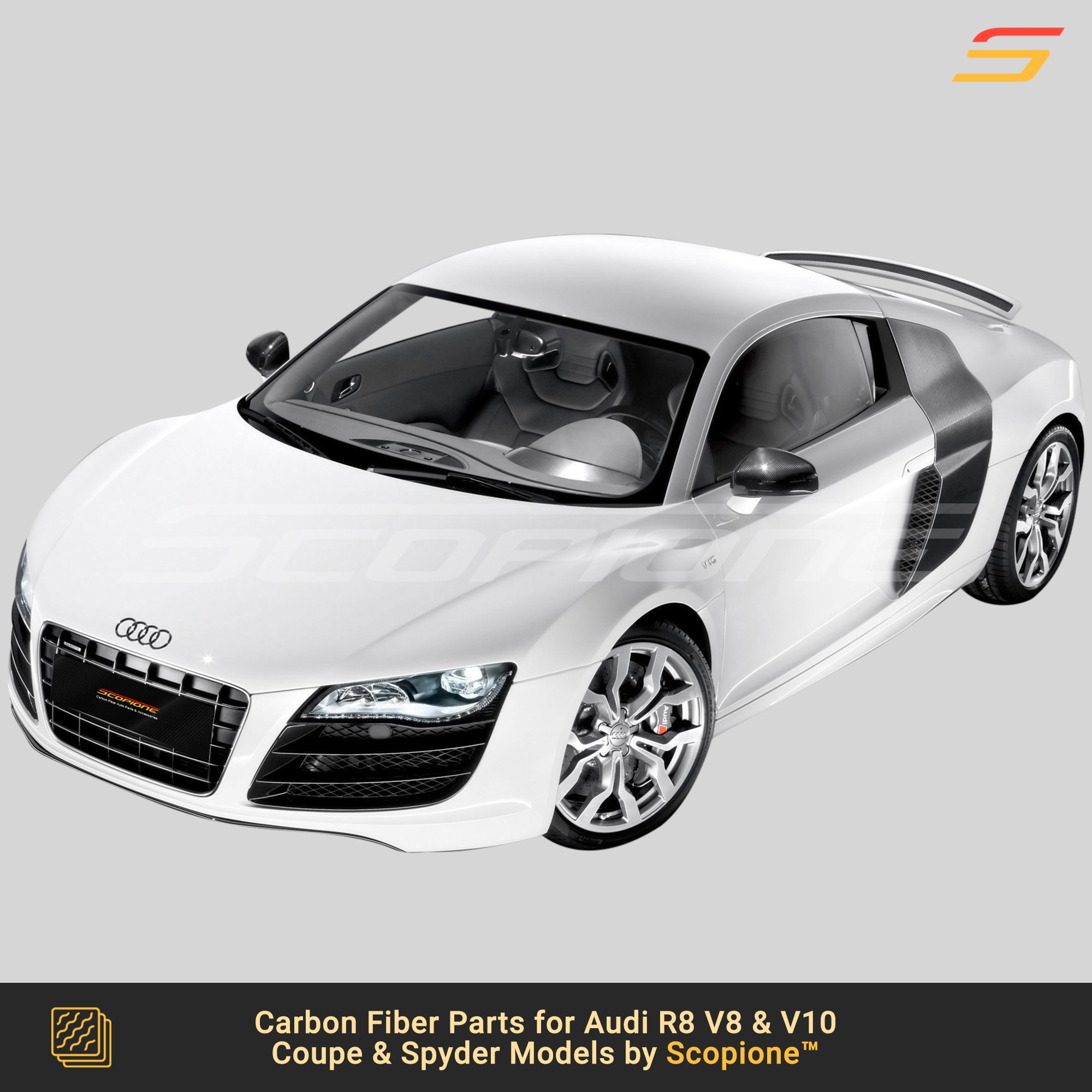 This page is dedicated to showcasing the exceptional design and performance of one of the most popular supercars in the world through a stunning collection of high-quality photographs.
At Scopione, we believe that the Audi R8 represents the perfect balance of style, performance, and engineering excellence. The car's sleek and muscular exterior, combined with its powerful engine and advanced technology, make it an instant classic. Our picture gallery is designed to allow you to explore every detail of this magnificent car and appreciate the artistry and engineering that goes into creating it.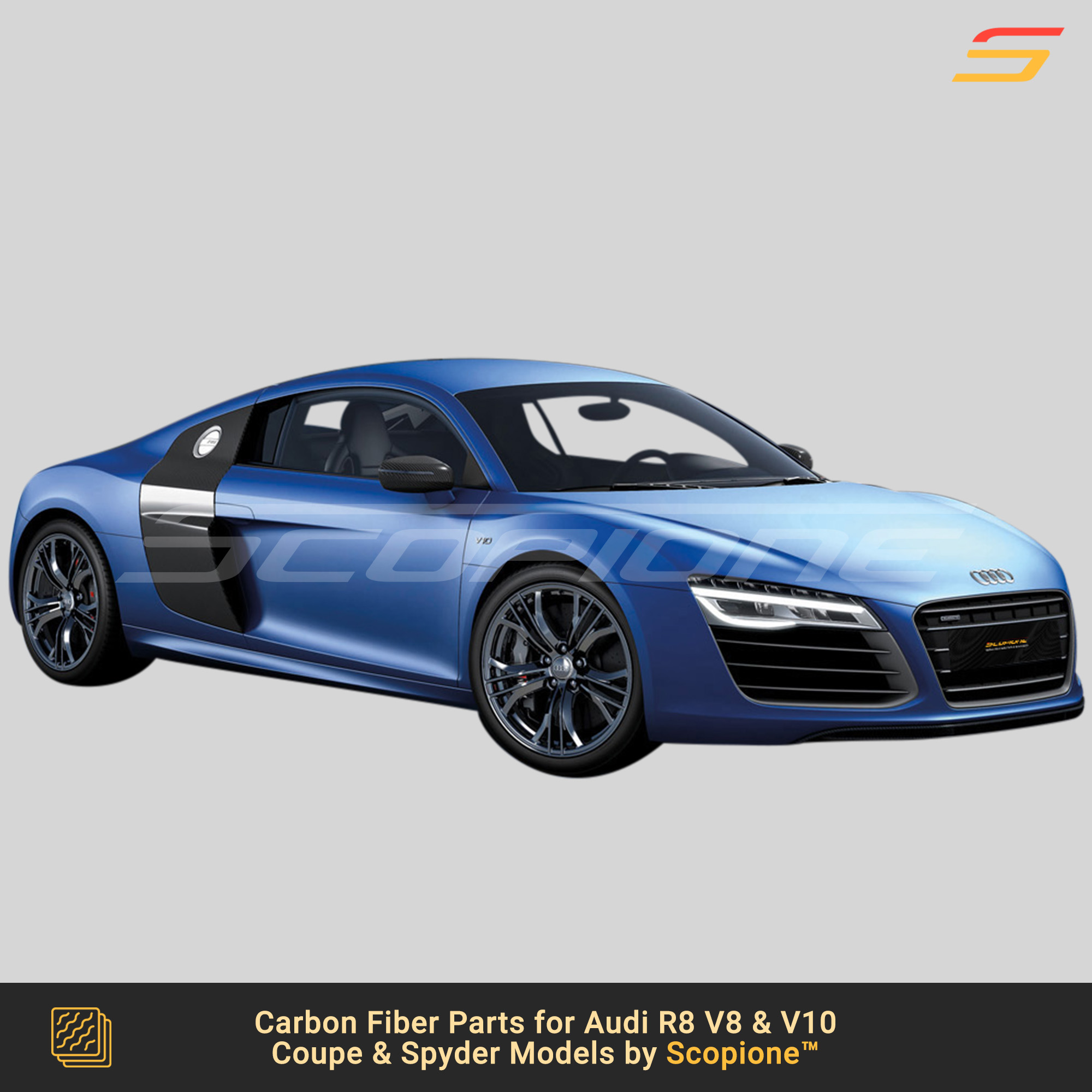 As you browse through the gallery, you will see the Audi R8's stunning exterior, with its aerodynamic lines, distinctive front grille, and aggressive stance. Each photograph captures the car's distinctive character, whether it's the razor-sharp headlights, the curving bodywork, or the sleek lines that flow from the front to the rear of the car.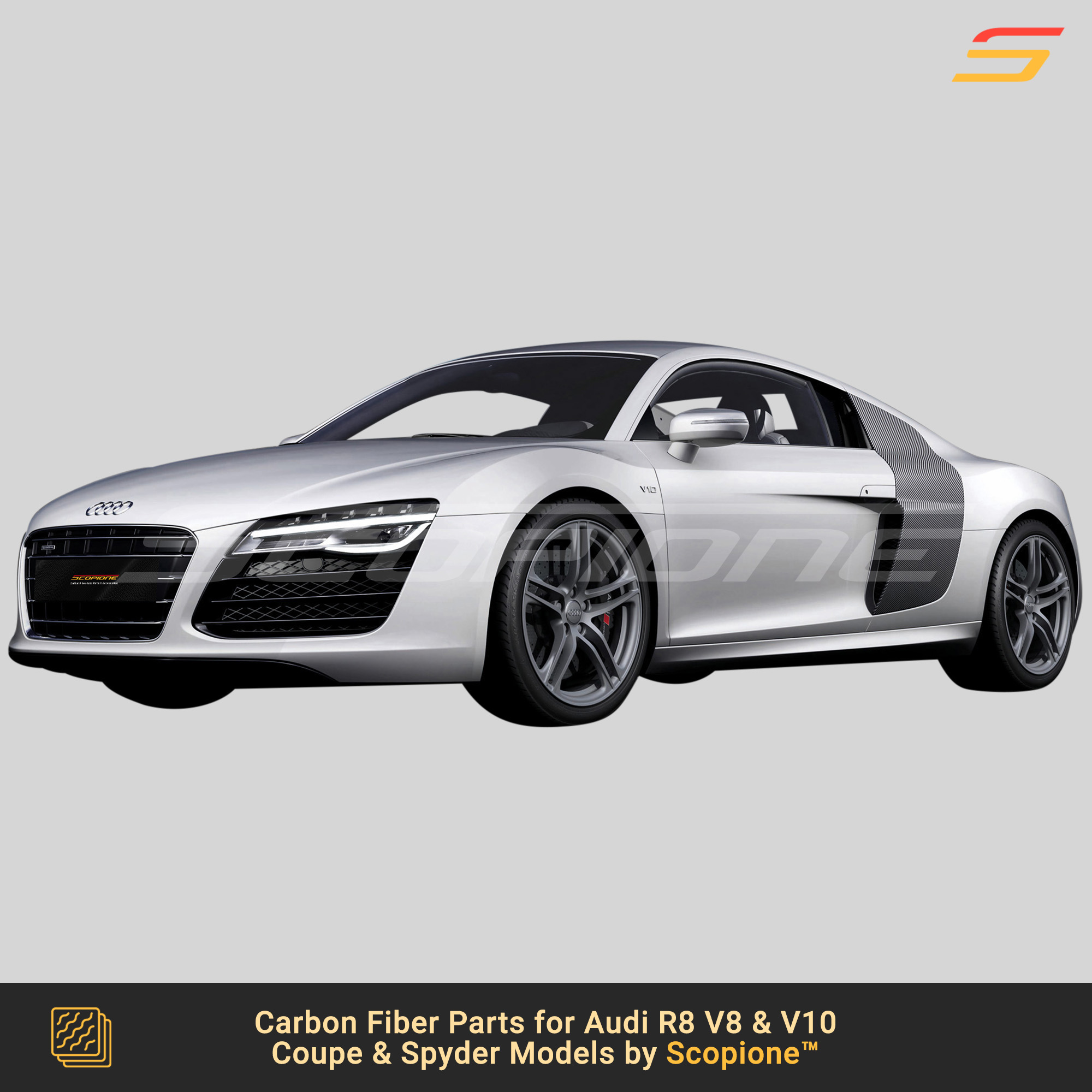 Moving inside the car, the gallery highlights the sophisticated and luxurious interior of the Audi R8. You can admire the sleek and comfortable leather seats, the advanced audio and entertainment systems, and the cutting-edge technology that makes this car one of the most desirable supercars in the world.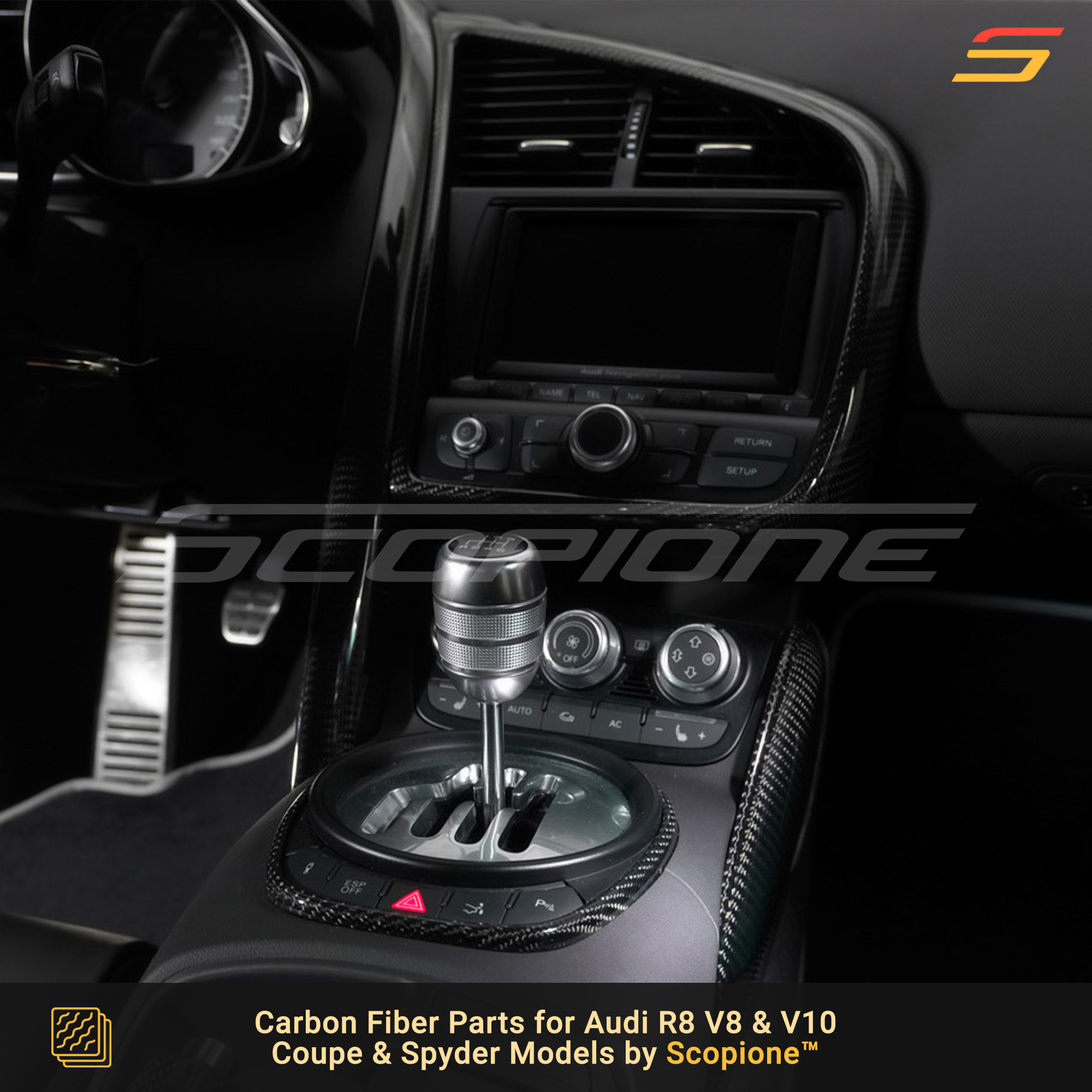 We believe that our picture gallery offers a unique and immersive way to experience the beauty and performance of the Audi R8. Whether you are a car enthusiast, an Audi fan, or simply someone who appreciates the finer things in life, we invite you to explore our gallery and discover the breathtaking elegance and power of this exceptional car.
Thank you for visiting the Audi R8 picture gallery at Scopione. We hope that you enjoy the experience and that our photographs inspire you to appreciate the artistry and engineering of this magnificent car.